NEWS FLASH...
It's here...FRESH MILLED BANATKA FLOUR FOR SALE ONLINE.
CHECK BACK TO SEE WHICH FARMERS MARKETS WE WILL BE AT LOCALLY IN TEXAS. ..
August 19th at Tractor Supply (TSC) Temple, TX Farmer's Market
HERE ARE OUR CURRENT VARIETIES OF WHEAT
BANATKA
A Hungarian land-race highly favored for its winter hardiness, resistance to drought and outstanding character for baking bread. Banatka is distinguished by its high productivity and adaptability to variety of climates. It grows 3 to 4 feet in height, standing tall with a striking attractive majesty.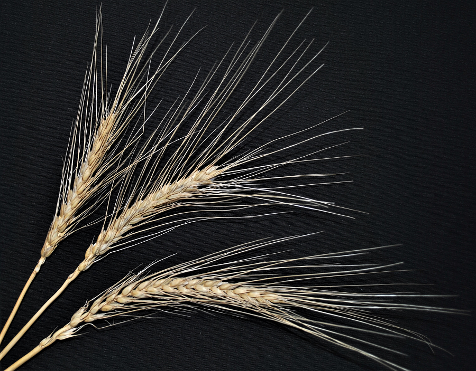 EMMER
This wheat has been found in Turkey, the Fertile Cresent and in India. In ancient Egypt, Emmer was the main wheat used during the time of the Pharaohs. Emmer has been mentioned as one of the five grains used by the Jewish during the Passover. It is known for growing well in poor soils and is resistant to fungal diseases. The wheat is used for bread making and is high in fiber. In Europe it is commonly used for making pasta.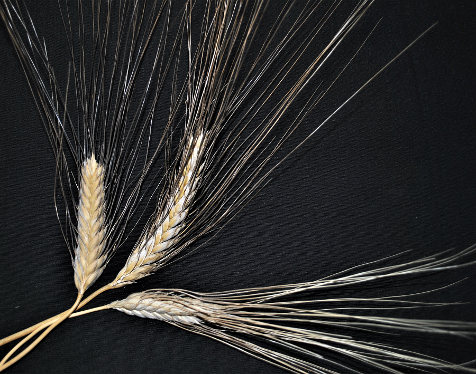 jerusalem DURUM
Durum has been grown in Central Europe and the Near East since 7000 BC. Durum in Latin means 'hard' and this species is the hardest of all wheat. It's high protein content, as well as its strength, makes Durum good for special uses, the most-well known being pasta. It is low in gluten so in most instances the bread dough contains only a portion of Durum wheat and is supplemented with commercial white flours. The variety we offer comes from an area around Bethlehem.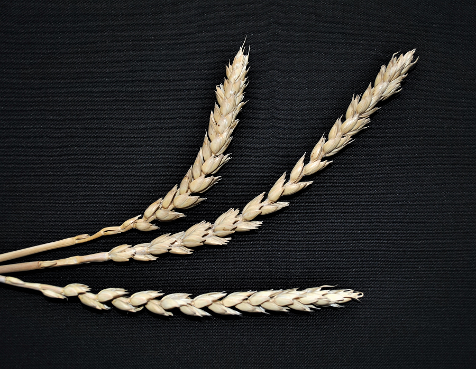 BLACK EMMER
A variety of Emmer that grows tall and turns from green to black. This is a hardy variety that can be planted in the spring or fall. It is very difficult to thresh as it has a double shell on each seed head. It is very beautiful in a flower garden and has a very tasty flavor for baking.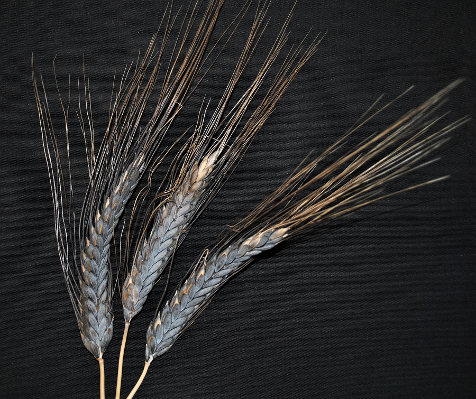 RED MAY
RED MAY IS PRE 1850'S SOUTHERN LANDRACE CROP BELIEVED TO BE DESCENDED

FROM

SEVENTEENTH CENTURY RED OR YELLOW LAMMAR. AMERICA'S FIRST FARMER SELECTED PRODUCTION WHEAT. DEVELOPED BY A VIRGINIA WHEAT FARMER. THIS IS A WINTER WHEAT THAT HAS TALL STALKS AND IS DROUGHT RESISTANT.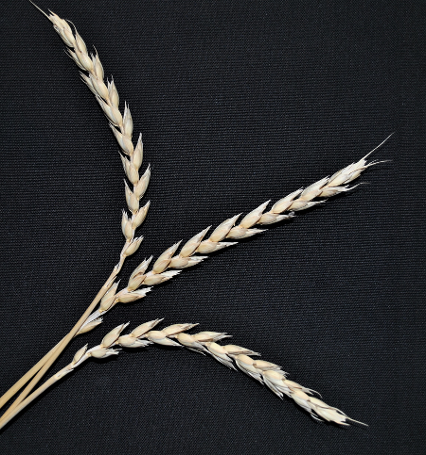 All content on this page is copyrighted by Sandy Dusek 2023
ORDERING SEEDS
DUE TO LIMITED AVAILABILITY WE ARE ONLY SELLING SMALL AMOUNTS OF SEEDS TO GET MORE PEOPLE TO TRY IT OUT.
FOR APPROXIMATELY 20 SEEDS FOR $3.00
FOR ONE OUNCE(APPROXIMATELY 600 SEEDS) FOR $20